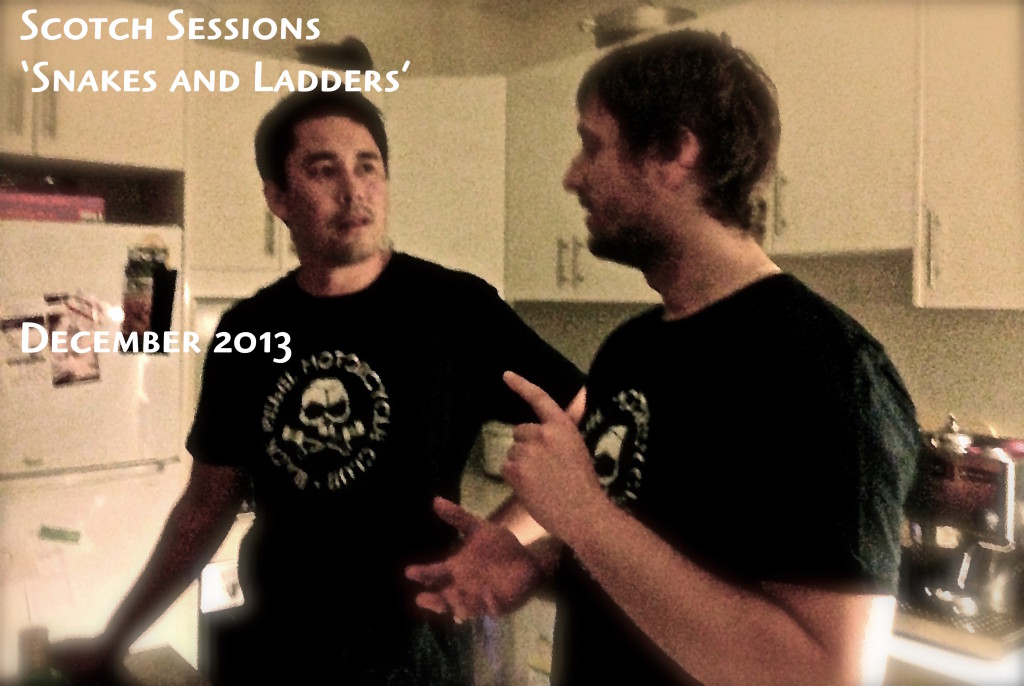 Formerly known as session 13, 'twas the year 2013 and Pete decided to commence proceedings with Patron Tequila while Stuart claims to have the best five tracks of the year following the Strugglers AGM. Listen out for the falling chairs, the dropped glasses and general looseness that insued in one of the all-time great sessions. We really don't know how this even got finished and how to really categorise it. Electronic belters start things and shots disperse the Scotch in what is a truly grand session. Saddle up. Even Juzzy drops in at the end for Pete to discuss the old junior soccer team line-up!
Scotch: Cragganmore 96
Mood: Hungover but full 'o beans
Johnny Jewel – Mirage/Let's Kiss
Daniel Avery – Drone Logic
Hayden James – Permission to love
Röyksopp – Running to the Sea (Man without Country remix)
Olympic Airs – Magic (Jordan F)
The Field – They won't see me
Moby – Everything that rises
Arthur Oskan – Omega man
Darkside – Paper Trails
DJ Yellow and Flowers and Sea Creatures – No One Gets (Guy J remix)
….ten extra random tracks inbcluding Tropic of Cancer, Cuttooth, The Dandy Warhols, Nine Inch Nails, Massive Attack, Moby.